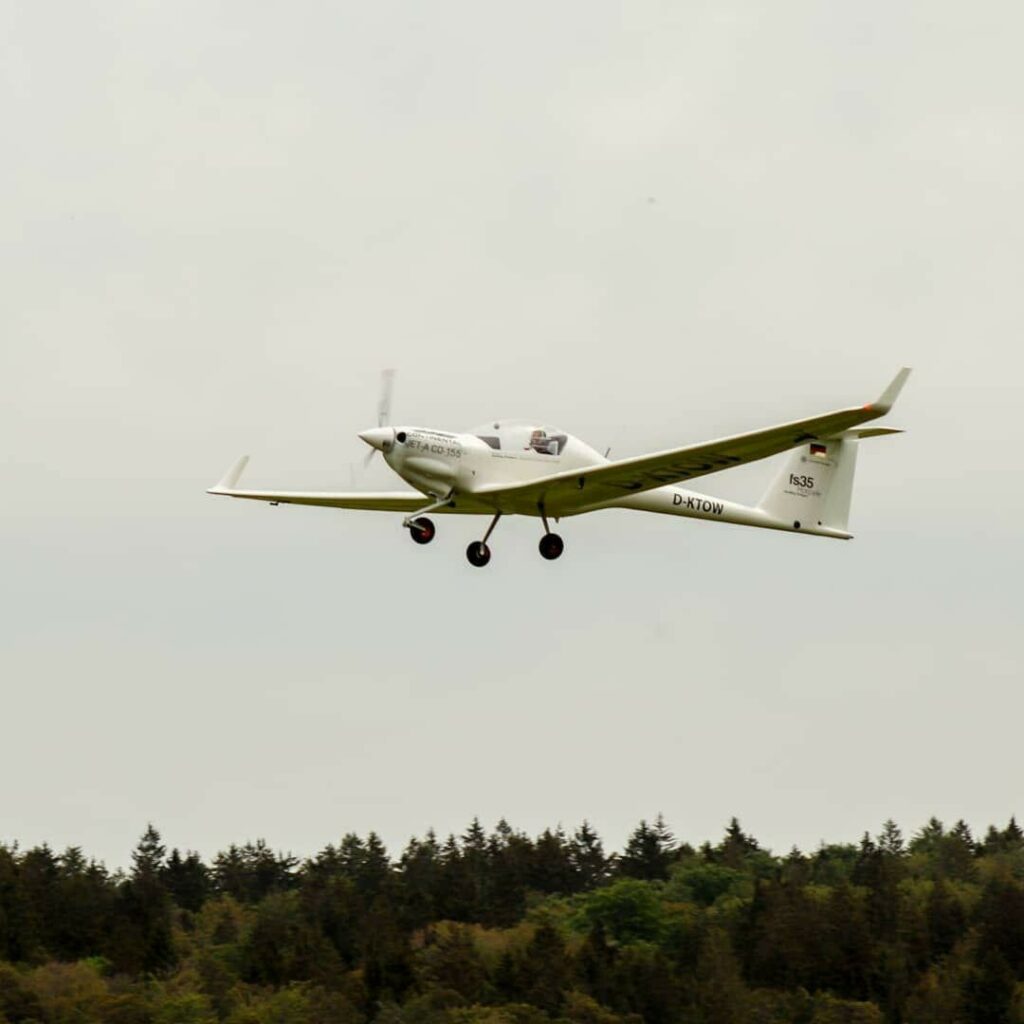 Last Friday, after a long winter break, the fs35 finally took off again. Just as during its first flight, our little harpy impressed us with its stunning flight performance.
This is the first time that the fs35 flew after its ferry flight from Schwäbisch Hall back in September and it is also the first time it took off from our home airfield, Bartholomä-Amalienhof.
There is one big undertaking that awaits us this year in regards to the fs35, namely flight testing. Currently, the 35 can only be flown single seated up to a reduced maximum speed. We can increase both the allowed load and the maximum permissible speed by performing more flights and completing different fields of the flight test program.
Of course, we're very excited to continue working on flight tests for our prototype. In any case, we'll keep you informed on the progress of our tests.