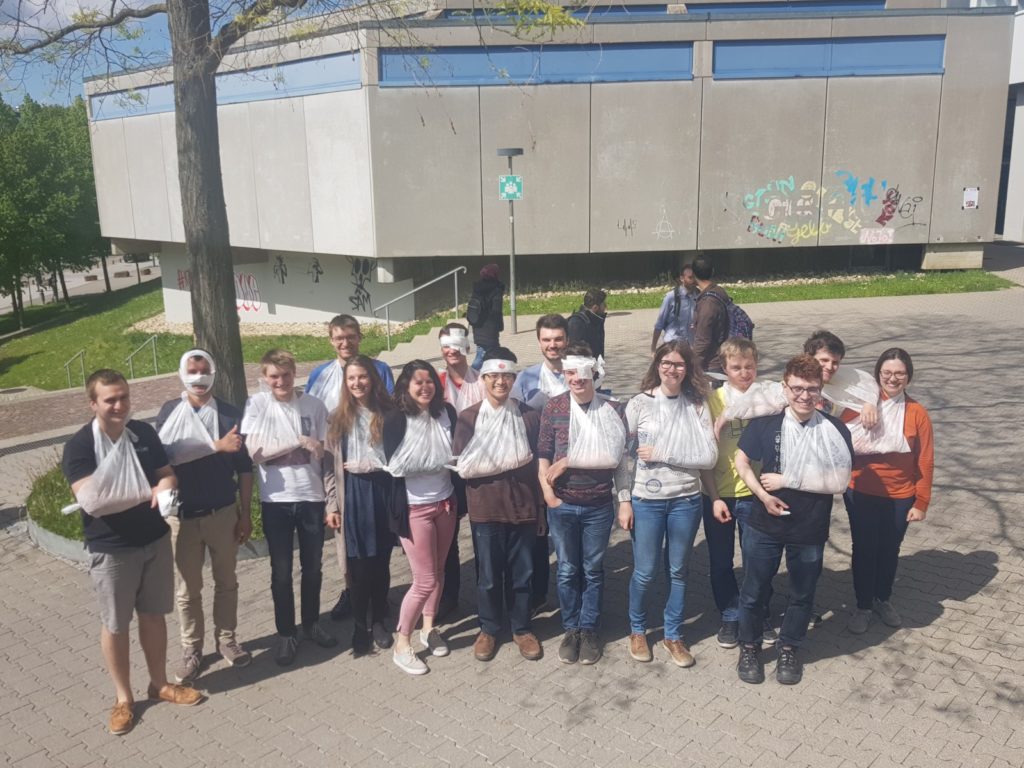 Those who spend a lot of time together experience many things together, which unfortunately includes things that are rather unpleasant.
These are among other things injuries at the workshop or, God forbid, during a flight accident. Both are things one doesn't necessarily want to experience and thankfully, both are rare occurences, but it doesn't hurt to be prepared for such emergencies. Since the last first-aid course wevisited was during our driving school days, which was a long time ago for the most of us, we decided it was a good idea to attend a course to refresh our memory.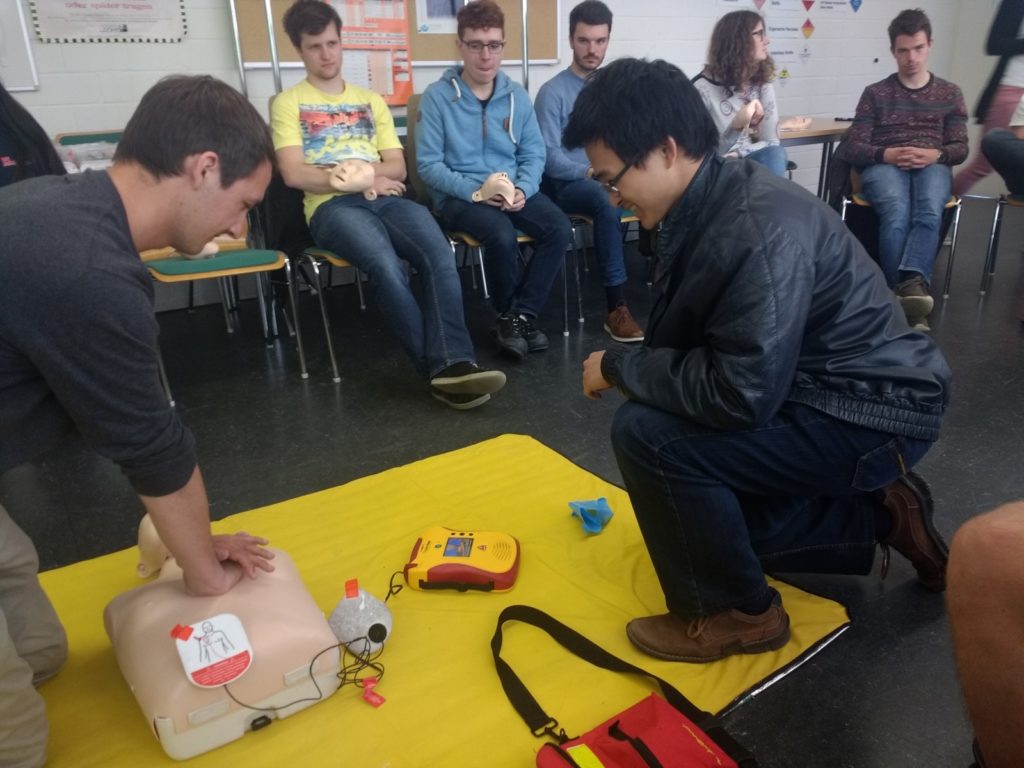 Last month, 16 of us took part in a first-aid course that was organized and paid for by the university. The course took place on campus and was headed by Diana, who is doing a voluntary social year with the St. John Accident Assistance organization.
The first lesson of the day was how one is supposed to behave and act at the scene of the accident. Next came the so called "5Ws", five things that one should do or say during an emergency call.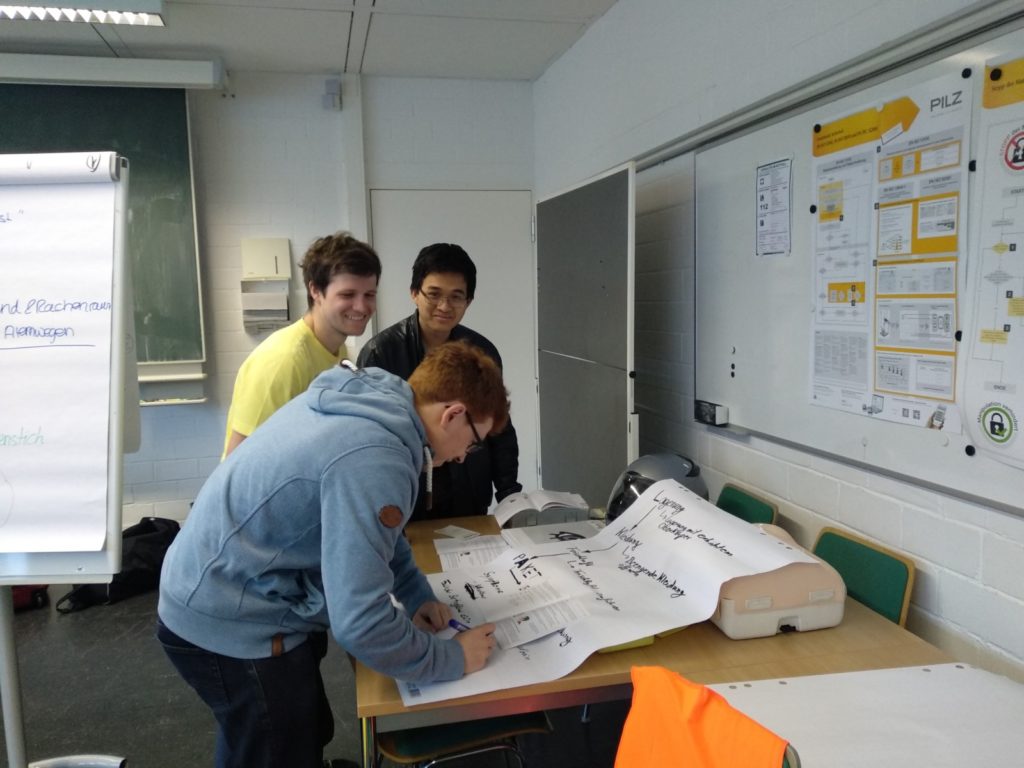 We were then split into smaller groups, each with a theme we had to inform ourselves about, such as heart attacks or strokes and how to deal with them. We also learned what to do if we were to find an unconscious person. After a short lunch break, we were taught how to safely remove a motorcycle helmet and how to perform mouth-to-mouth resuscitation. Finally, we got to practice how to patch up an injured person, the results of which you can see in the group picture. After finishing up, we all got certificates to prove that we're not so clueless when it comes to first-aid.
We are all now ready for future emergencies! When was your last first-aid course?